Just about anyone placed in a position of leadership likes to think they are doing something good for those under them, whether that be their children, community, state constituents, or even their nation. Furthermore, they like to believe that as good leaders, they have left some sort of legacy, something that endures long after they leave that office. However, as history has proven, some often have a very misguided perception of themselves.
Such seems to be the case for former President Barack Obama, not that this is really all that shocking to you. Given his past oh so vain remarks and who replaced him in the Oval Office, it seems only natural that he would still think of himself rather highly. And in truth, maybe he wasn't the worst president ever.
But that certainly doesn't give him the right to claim what he did on Monday.
In celebration of Presidents Day, a day meant to honor our Founding Fathers and all the greats who came before us, Obama decided to brag on himself on social media a bit. The only problem is that he had nothing to do with what he claimed – that he was responsible for the current economic boom our nation is experiencing.
He wrote on Twitter, "Eleven years ago today, near the bottom of the worst recession in generations, I signed the Recovery Act, paving the way for more than a decade of economic growth and the longest streak of job creation in American history."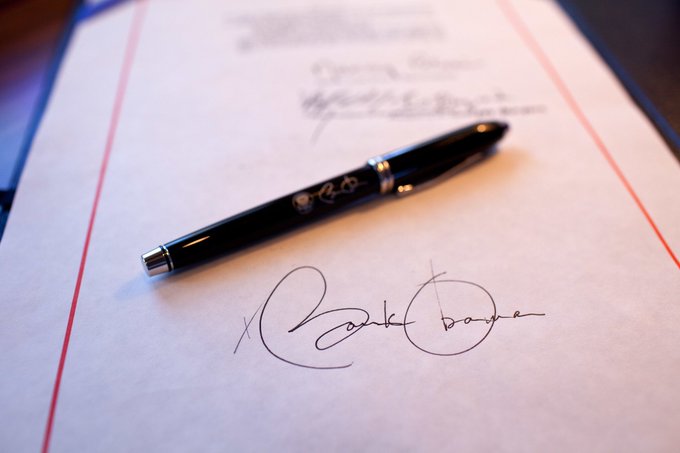 And while his statement does hold particles of truth, the overreaching idea is nothing if not laughable.
Yes, he did sign the Recovery Act eleven years ago today. And yes, it was during the worst recession our nation has experienced in some time. Obama is also correct in saying that job creation is at an all-time high and that the economy has grown considerably since that time.
But it is entirely false that he can be credited for those gains.
Let's take a look at what he actually did instead.
In early 2009, he signed the Recovery Act. But he didn't even start giving out money to help the economy until 2010. Then in May of that year, he and his trusty sidekick, Joe Biden, declared the summer of 2010 to be a "recovery summer." They implemented a "stimulus" plan that would spend nearly $1 trillion to boost the economy.
Now $1 trillion put into the economy is sure to make some changes if it is well placed. So, where was it sent?
Well, about a half-billion in taxpayer dollars went to the infamous Solyndra company, a well to do solar panel manufacturer that was supposed to lead America into a greener and more environmentally friendly age. But only a little more than a year later, the company failed, closing its doors forever and making the government eat its investment loans.
And as one social media user pointed out in response to Obama's ludicrous claim, millions more were sent to more than one university research team for things like the study of "plant fossils" and "shark fossils."
Sounds extremely useful to a hurting economy, huh?
Indeed, new jobs were created during Obama's time in the White House, as is the case during any president's term. But they certainly weren't record numbers. Furthermore, it is noted that of those new jobs, about 95% of them were part-time or contract positions.
Thanks to Obamacare and the outrageous prices of healthcare under that plan, many employers could no longer afford to offer such benefits to their employees. So they didn't. They cut hours; they fired or laid-off workers and then created new, part-time jobs to save themselves some money.
This is also the time when millennials left and right decided that working for themselves in a contract position was more affordable and gave better results than most other jobs. Why? Because Obama's stimulus plan had failed, companies were going under or selling out to foreign entities.
The American people began to lose hope in their nation and what it could do for them. They would rather stick it out on their own that have to rely on a government that proved it didn't really care.
Thank God, Trump changed all that. Today, unemployment is at record lows in every demographic, not because of some failed stimulus package but because he actually took steps to help everyday Americans.
Obama is only lying to himself; we all know the truth.